Your Hartford, CT and Springfield, MA Car Accident Lawyer
Hartford, CT Car Accident Lawyer
Springfield, MA Car Accident Lawyer
A car accident in Hartford, CT or Springfield, MA is an unfortunate event and it is good to know where you can look for help when it comes to dealing with its negative consequences and legal implications.
For car accidents that involve a physical injury, fatality or other significant damage, you may need the legal representation of an attorney. Choose Bodner Shapiro Law Group LLC to be your car accident lawyer. As your car accident attorney, we can help you recover your losses and reduce the heavy amount of paperwork and hassle often associated with car accident insurance claims. We have the skills and the expertise to get you the compensation you deserve.
Contact us early to avoid any costly mistakes, as there are certain deadlines for filing claims involving personal injury from a car accident. Because you may need to pay for medical bills and/or cover lost wages, the sooner you contact us, the better.

We have represented numerous clients who were injured in car accidents due to someone else's negligence. Our firm will deal with all aspects of your case including your medical treatment and bills, property damage and obtaining fair compensation in settlement, mediation, arbitration, or at trial. Need a Russian-Speaking car accident lawyer?

Your initial consultation is free and our rates are affordable. If you are unable to visit us at one of our two offices, we will arrange to meet with you at a place and time most convenient for you.
We serve clients in Connecticut and Massachusetts. Click here for a Areas We Service List.
www.hartfordctcaraccidentlawyer.com
www.springfieldmacaraccidentlawyer.com
Addresses
Main Office
2437 Albany Ave., Suite 201
West Hartford, CT 06117
Phone: (860) 216-3796
Fax: (860) 206-0031
Satellite Office, by appointment only.
425 Union Street
Executive Offices
West Springfield, MA 01089
Phone: (413) 285-3025
Questions?
Contact Attorney Shapiro here.
Special offer for new clients!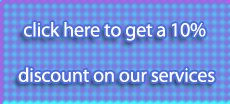 DISCLAIMER The content of this website is considered advertising under the relevant Rules of the Supreme Judicial Courts of Massachusetts and Connecticut and is intended to convey general information about legal services of Bodner Shapiro Law Group. All materials on this website have been collected and/or prepared by Bodner Shapiro Law Group for informational purposes only and are not intended and should not be construed as legal advice. This information is not intended to create, and receipt of it does not constitute, a lawyer-client relationship. Internet subscribers and online readers should not act upon this information without seeking professional counsel.