Marriage agreement CT
Marriage agreement Lawyer / Attorney Connecticut
Marriage is indeed a beautiful thing. Unfortunately, according to the numbers we so often hear, 50 percent of all marriages end in divorce. Marriage agreements are used to minimize the disagreements that can arise between a divorcing couple. Additionally, they can help soothe the tremendous emotional stress that usually comes along with the unfortunate demise of a marriage.
A Marriage agreement is a contract entered into by two people before they marry. Marriage agreements most commonly deal with issues of property and support to which each party may be entitled in the event of divorce or death of one of the spouses. These agreements help curtail uncertainties about how a court might divide property and decide spousal support if the marriage fails.
Divorce is a sad and expensive process. Judges possess broad discretion on how to divide marital property and determine spousal support (alimony). However, if the parties have a valid Marriage agreements then the court must follow the terms of the agreement in its final determination.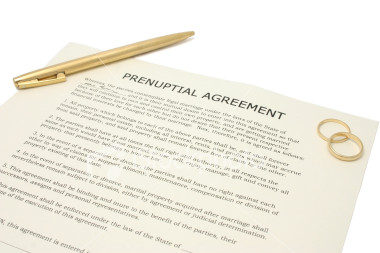 Marriage agreements prove particularly important when a person marries for a second or third time, and especially when he/she has children from a previous marriage. Inheritance laws dictate that in the absence of a will, the property automatically passes to a surviving spouse; as a result, the children from the first marriage may be left with nothing. Marriage agreements assure that certain assets or personal belongings are passed (as a whole or in part) onto the children or grandchildren of prior marriages rather than to a current spouse.
If you are a couple that is contemplating marriage, Marriage agreements will clarify your expectations and ensure your future rights. Please contact us to learn more about Marriage agreements.
We serve clients in Connecticut and Massachusetts. Click here for a Areas We Service List.
Looking for a Prenup CT, Prenup MA, Prenup, Prenuptial agreement, Prenuptial contract CT, Prenuptial contract MA, pre nuptial agreement, pre nuptial contract, pre-nuptial agreement, pre-nuptial contract, Premarital agreement CT, Premarital agreement MA, premarital contract CT, premarital contract MA, pre marital agreement, pre marital contract, pre-marital agreement, pre-marital contract, Marriage agreement CT, Marriage agreement MA, marriage contract CT, marriage contract MA, pre marriage agreement, pre marriage contract, pre-marriage agreement, pre-marriage contract
Addresses
Main Office
2437 Albany Ave., Suite 201
West Hartford, CT 06117
Phone: (860) 216-3796
Fax: (860) 206-0031
Satellite Office, by appointment only.
425 Union Street
Executive Offices
West Springfield, MA 01089
Phone: (413) 285-3025
Questions?
Contact Attorney Shapiro here.
Special offer for new clients!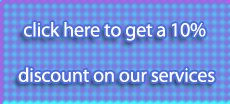 DISCLAIMER The content of this website is considered advertising under the relevant Rules of the Supreme Judicial Courts of Massachusetts and Connecticut and is intended to convey general information about legal services of Bodner Shapiro Law Group. All materials on this website have been collected and/or prepared by Bodner Shapiro Law Group for informational purposes only and are not intended and should not be construed as legal advice. This information is not intended to create, and receipt of it does not constitute, a lawyer-client relationship. Internet subscribers and online readers should not act upon this information without seeking professional counsel.