Areas We Service
Connecticut Cities & Towns
HARTFORD, WEST HARTFORD, EAST HARTFORD, AVON, SIMSBURY, FARMINGTON, BLOOMFIELD, GLASTONBURY, CANTON, BARKHAMSTED, NEW HARTFORD, GRANBY, ELLINGTON, ENFIELD, WATERBURY, MILLDALE, MIDDLETOWN, SOUTHINGTON, PLAINVILLE, MANCHESTER, WINDSOR LOCKS, STRATFORD, DANBURY, MYSTIC, TRUMBULL, SHELTON, GROTON, NEW LONDON, MILFORD, DANIELSON, TORRINGTON, STORRS, WALLINGFORD, BRISTOL, VERNON, BERLIN, ROCKY HILL, WINDSOR, WETHERSFIELD, NEW HAVEN, MADISON, NORWICH, BRANFORD, SOUTHBURY, HAMDEN, WEST HAVEN, UNCASVILLE, MASHANTUCKET, WESTFIELD, WINSTED, LITCHFIELD and others.

Connecticut Counties-
Hartford, Litchfield, Tolland, Windham, New London, Middlesex, New Haven, Fairfield

Massachusetts Cities & Towns
SPRINGFIELD, WEST SPRINGFIELD, WESTFIELD, LONGMEADOW, EAST LONGMEADOW, CHICOPEE, HOLYOKE, AGAWAM, SOUTHWICK, SOUTHBRIDGE, NORTHAMPTON, HADLEY, AMHERST, GREAT BARRINGTON, LENOX, STOCKBRIDGE, STURBRIDGE, DEERFIELD, PITTSFIELD, WORCESTER, NORTH ADAMS, SHREWSBURY, HANCOCK, GARDNER, SUTTON, GREENFIELD and others.

Massachusetts Counties-
Hampden, Berkshire, Hampshire, Franklin, Worcester, Norfolk

Looking for a Prenup CT, Prenup MA, Prenup, Prenuptial agreement, Prenuptial contract CT, Prenuptial contract MA, pre nuptial agreement, pre nuptial contract, pre-nuptial agreement, pre-nuptial contract, Premarital agreement CT, Premarital agreement MA, premarital contract CT, premarital contract MA, pre marital agreement, pre marital contract, pre-marital agreement, pre-marital contract, Marriage agreement CT, Marriage agreement MA, marriage contract CT, marriage contract MA, pre marriage agreement, pre marriage contract, pre-marriage agreement, pre-marriage contract, Premarital Agreement Service Area
Addresses
Main Office
2437 Albany Ave., Suite 201
West Hartford, CT 06117
Phone: (860) 216-3796
Fax: (860) 206-0031
Satellite Office, by appointment only.
425 Union Street
Executive Offices
West Springfield, MA 01089
Phone: (413) 285-3025
Questions?
Contact Attorney Shapiro here.
Special offer for new clients!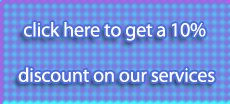 DISCLAIMER The content of this website is considered advertising under the relevant Rules of the Supreme Judicial Courts of Massachusetts and Connecticut and is intended to convey general information about legal services of Bodner Shapiro Law Group. All materials on this website have been collected and/or prepared by Bodner Shapiro Law Group for informational purposes only and are not intended and should not be construed as legal advice. This information is not intended to create, and receipt of it does not constitute, a lawyer-client relationship. Internet subscribers and online readers should not act upon this information without seeking professional counsel.