Consumer Protection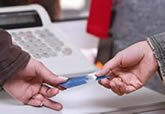 As a consumer, you have certain rights that are safeguarded by federal and state consumer protection laws. You are entitled to fair, honest and nondiscriminatory treatment in the marketplace. If you feel that you have been defrauded or treated unfairly by a company or business, you may have a legal action against it.
Massachusetts' consumer protection law is among the strongest in the nation. This law, MGLA 93A § 9 (commonly referred to as "Chapter 93A"), prohibits "unfair and deceptive trade practices." Chapter 93A covers a wide range of improper business conduct. The Massachusetts courts interpret it to mean that any material statement or representation that has the "capacity or tendency to deceive" is unlawful. Not disclosing important product or service information can also violate the statute. Chapter 93A provides a powerful remedy for consumers. In cases where the improper conduct is proven to be intentional, the damages must be doubled or trebled by the court. The consumer will also be awarded costs and reasonable attorney fees.
The Connecticut Consumer Protection Law, Conn. Gen. Stat. 735a § 42-110 (often referred to as "CUTPA"), is similar to the Massachusetts' 93A in that it prohibits "unfair methods of competition and unfair or deceptive acts or practices in the conduct of any trade or commerce." Similarly, CUTPA covers a broad range of unlawful conduct by businesses. Connecticut courts have discretionary authority to award punitive damages and attorney fees for violations.
In addition to state consumer protection statutes, federal law can provide remedies in certain situations. Federal consumer protection laws are mainly enforced by the Federal Trade Commission and the U.S. Department of Justice and include the Fair Debt Collection Practices Act, the Fair Credit Reporting Act, Truth in Lending Act, Fair Credit Billing Act, and the Gramm-Leach-Bliley Act.
Bodner Shapiro Law Group handles a wide variety of matters involving dishonest and fraudulent conduct by businesses and corporations. These include:
"lemon law," warranty or other motor vehicle issues;
"business opportunity" scams;
deceptive advertising;
excessive fees, charges and penalties;
unfair or unconscionable contracts;
defective and dangerous products;
unfair treatment by a collection agency;
unjust handling while facing foreclosure or repossession;
other dishonest conduct by company or business.
If you have been a victim of unfair and deceptive business practices, you have recourse! Please contact us for your free initial consultation.
Addresses
Main Office
645 Farmington Avenue, 3rd Floor
Hartford, CT 06105
Phone: (860) 216-3796
Fax: (860) 206-0031
Satellite Office, by appointment only.
425 Union Street
Executive Offices
West Springfield, MA 01089
Phone: (413) 285-3025
Questions?
Contact Attorney Shapiro here.
Special offer for new clients!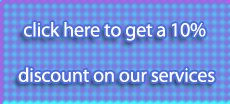 DISCLAIMER The content of this website is considered advertising under the relevant Rules of the Supreme Judicial Courts of Massachusetts and Connecticut and is intended to convey general information about legal services of Bodner Shapiro Law Group. All materials on this website have been collected and/or prepared by Bodner Shapiro Law Group for informational purposes only and are not intended and should not be construed as legal advice. This information is not intended to create, and receipt of it does not constitute, a lawyer-client relationship. Internet subscribers and online readers should not act upon this information without seeking professional counsel.