Criminal Defense
Driving Under Influence (DUI)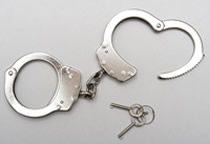 If you or a loved one have been charged with operating a motor vehicle while under the influence of alcohol, drugs or some prescription drugs (also called DUI – "driving under influence" or OUI – "operating under influence"), you may need the assistance of a defense lawyer. Unlike civil law cases, in which money or property may be at stake, people charged with a DUI may face jail time and/or license revocation. Bodner Shapiro Law Group will evaluate all the evidence to ensure that your legal rights are protected and help you take action, whether we must fight for you at trial or, if you choose to plead, find the minimum penalty allowed by law.
A DUI conviction may carry heavy penalties including fines, jail time, probation or community service. Massachusetts and Connecticut impose certain minimum penalties for first time offenses and then designate increased penalties for each offense thereafter. Severity of criminal penalties will vary according to the circumstances of the offense, including: whether the driver has a history of DUI violations; whether the DUI violation occurred simultaneously with another dangerous moving violation, such as reckless driving; whether the DUI violation involved a car accident in which property damage occurred; whether the DUI violation involved a car accident in which another person was injured or killed; and whether the driver was under the legal drinking age at the time of the DUI violation. In addition to potential criminal penalties, a DUI arrest or conviction will have an immediate negative impact on driving privileges, such as the driving license suspension.
DUI can have a serious impact on one's life. That's why it's so important to understand the law, your rights and legal options when facing such charges. Please call us – we can help!
We serve clients in Connecticut and Massachusetts. Click here for Areas We Service List.
Addresses
Main Office
645 Farmington Avenue, 3rd Floor
Hartford, CT 06105
Phone: (860) 216-3796
Fax: (860) 206-0031
Satellite Office, by appointment only.
425 Union Street
Executive Offices
West Springfield, MA 01089
Phone: (413) 285-3025
Questions?
Contact Attorney Shapiro here.
Special offer for new clients!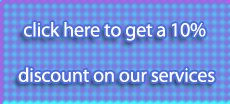 DISCLAIMER The content of this website is considered advertising under the relevant Rules of the Supreme Judicial Courts of Massachusetts and Connecticut and is intended to convey general information about legal services of Bodner Shapiro Law Group. All materials on this website have been collected and/or prepared by Bodner Shapiro Law Group for informational purposes only and are not intended and should not be construed as legal advice. This information is not intended to create, and receipt of it does not constitute, a lawyer-client relationship. Internet subscribers and online readers should not act upon this information without seeking professional counsel.