Family Law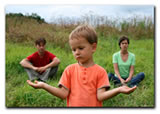 Whether you are a married or unmarried couple, an estranged spouse, a single parent or in a same-sex partnership, Bodner Shapiro Law Group can help you with any questions relating to domestic relations and actions, including: prenuptial agreements, divorces, child support, custody, and alimony.
Prenuptial Agreements
Marriage is indeed a beautiful thing. Unfortunately, according to the numbers we so often hear, 50 percent of all marriages end in divorce. Prenuptial agreements are used to minimize the disagreements that can arise between a divorcing couple. Additionally, they can help soothe the tremendous emotional stress that usually comes along with the unfortunate demise of a marriage.
A prenuptial agreement is a contract entered into by two people before they marry. Prenuptial agreements most commonly deal with issues of property and support to which each party may be entitled in the event of divorce or death of one of the spouses. These agreements help curtail uncertainties about how a court might divide property and decide spousal support if the marriage fails.
Divorce is a sad and expensive process. Judges possess broad discretion on how to divide marital property and determine spousal support (alimony). However, if the parties have a valid prenuptial agreement then the court must follow the terms of the agreement in its final determination.
Prenuptial agreements prove particularly important when a person marries for a second or third time, and especially when he/she has children from a previous marriage. Inheritance laws dictate that in the absence of a will, the property automatically passes to a surviving spouse; as a result, the children from the first marriage may be left with nothing. Prenuptial agreements assure that certain assets or personal belongings are passed (as a whole or in part) onto the children or grandchildren of prior marriages rather than to a current spouse.
If you are a couple that is contemplating marriage, prenuptial agreement will clarify your expectations and ensure your future rights. Please contact us to learn more about prenuptial agreements.
Divorce
A divorce is a decree by a court that a valid marriage no longer exists. A divorce leaves both parties free to remarry. A judgment of divorce (the formal document issued by the court) usually provides for division of property, spousal support and makes arrangements for child custody and support.
Although divorces may be emotionally contentious, most do not end up in a contested trial. The help of a skilled and receptive attorney is essential to successful negotiation and settlement of division of property, spousal support and child custody. Sometimes, an agreement may be reached by mediation, with a trained mediator who tries to help spouses identify and accommodate common interests. However, if the parties are unable to agree about property, support and custody, they may ask the court to decide one or more of those aspects on their behalf.
As previously mentioned, in the absence of a prenuptial agreement, the judge has broad discretion in determining alimony (spousal support) and property division incident to the divorce. The factors considered by a court when deciding whether to order a recipient's need-based alimony are similar to the factors considered by a court when dividing property. They include: Income and Property of Each Party; Earning Capacity of Each Spouse; Impairments in Earning Capacity; Children at Home; Standard of Living during the Marriage and Duration of Marriage.
Unlike alimony and division of property, child support is calculated based on the predetermined legal formula (Child Support Guidelines), which considers the parents' income, the number of children and other factors. Determination of child custody is made according to the "best interests of the child." The court seeks to provide the best and least-disruptive living arrangements for the children while considering the importance of a child's continuing relationship with both parents.
Child support and alimony orders may be modified if there is a substantial change in circumstances. That usually refers to a change in the supporting spouse's income.
If divorce has become inevitable in your life, you may have many questions and concerns about the process and your future. As divorce issues often bring out anger, frustration and other strong emotions in people, let us guide you through the process and help you make decisions based on sound judgment rather than on emotions. Please contact us with any questions concerning divorce, alimony, child support or any related issue.
We serve clients in Connecticut and Massachusetts. Click here for a Areas We Service List.
Looking for a Prenup CT, Prenup MA, Prenup, Prenuptial agreement, Prenuptial contract CT, Prenuptial contract MA, pre nuptial agreement, pre nuptial contract, pre-nuptial agreement, pre-nuptial contract, Premarital agreement CT, Premarital agreement MA, premarital contract CT, premarital contract MA, pre marital agreement, pre marital contract, pre-marital agreement, pre-marital contract, Marriage agreement CT, Marriage agreement MA, marriage contract CT, marriage contract MA, pre marriage agreement, pre marriage contract, pre-marriage agreement, pre-marriage contract, Premarital Agreement Service Area, Marriage Contract Service Area
Addresses
Main Office
645 Farmington Avenue, 3rd Floor
Hartford, CT 06105
Phone: (860) 216-3796
Fax: (860) 206-0031
Satellite Office, by appointment only.
425 Union Street
Executive Offices
West Springfield, MA 01089
Phone: (413) 285-3025
Questions?
Contact Attorney Shapiro here.
Special offer for new clients!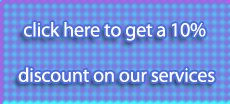 DISCLAIMER The content of this website is considered advertising under the relevant Rules of the Supreme Judicial Courts of Massachusetts and Connecticut and is intended to convey general information about legal services of Bodner Shapiro Law Group. All materials on this website have been collected and/or prepared by Bodner Shapiro Law Group for informational purposes only and are not intended and should not be construed as legal advice. This information is not intended to create, and receipt of it does not constitute, a lawyer-client relationship. Internet subscribers and online readers should not act upon this information without seeking professional counsel.